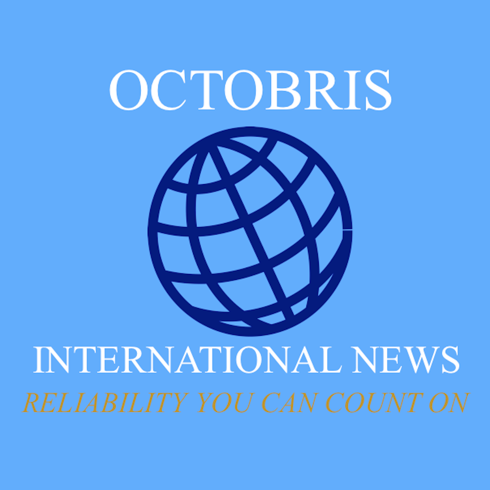 OCTOBRIS INTERNATIONAL NEWS NETWORK
*NOTICE: This thread is for role-play only!*
Welcome to the Octobris International News thread, a place where nations can show their freedom of press in the public. Every nation is free to create news, which is one of the many incentives of joining Octobris. However, certain guidelines need to be followed.
And remember, use INTERNATIONAL news only! Please avoid using national news, we have another thread if you have national news.
RULES:

1. Post international news only!
2. No profane, vulgar, or inappropriate language of any kind.
3. News broadcasts need to be at least one paragraph long.
4. Try to provide at least one image. If not available, thats okay. Its just an optional thing.
5. Create a visible header to each broadcast (colors, large size, centered are a few examples)

Happy Posting!

SAINT NIKOLO WELCOMES THE KINGDOM OF LOTRIS TO OCTOBRIS
Valkenburg, St. Nikolo.
The royal family welcomes the
Kingdom of Lotris
into Octobris, with tremendous festivities and sincere and warm greetings to the Lotrisian Royal Family. Many rejoiced to have some company and a fellow ally sending one of its' provinces to Octobris. Many Nikoloan officials are urging the Lotrisian Kingdom to apply for citizenship in Octobris. A photo above shows one of the many parades being thrown for the welcoming of Lotris, this one happened to be in Valkenburg itself. Overall, the Nikoloan Duchy recognizes the Kingdom of Lotris as a full-fledged resident of Octobris. We welcome you to our family!
Lortris gets started on major projects
Lortris started many projects to get its nation on its feet. The King announced that the capital city would built from the ground up. He announce that the military would be gaining many upgrades and would also see many economic reforms. The most notable one is the oil field programme which will allow the kingdom to expand oil production by 85%. He wishes for a close relationship with Saint. Nicolo.
Hutra being built.
Oil pumps being built.



Posts

: 9


Join date

: 2015-10-04



SAINT NIKOLO AIDS LOTRIS IN THE BUILDING OF HUTRA
A sports arena, a work in progress in Hutra
Hutra, Lotris.
A bold and noble choice, indeed, as the Lotrisians attempts to build their capitol from the ground up. In recognition of this, the Duchy of St. Nikolo will send
1,500 tons worth of supplies
to Hutra for the building of their city. In addition, St. Nikolo will send 550,000 men to work the masterpieces of building supplies, and help build the city in Hutra's name. The nation of Saint Nikolo is also drafting a treaty establishing international relations with the Kingdom of Lotris. Many Nikoloans see a bright future for Lotris, both politically and beauty-wise.
Lortris population and economy starts to boom
This month the countries population has boomed and so has its economy. The country has seen a large amount of people coming into the nation. Its economy has started to boom as it has increased by 600% and is still growing. The country has a good future ahead.



Posts

: 9


Join date

: 2015-10-04




---
Permissions in this forum:
You
cannot
reply to topics in this forum